When federation users are found, a contact request appears when they are selected.
The sent connection request asks the recipients to accept the connection before messages can be sent: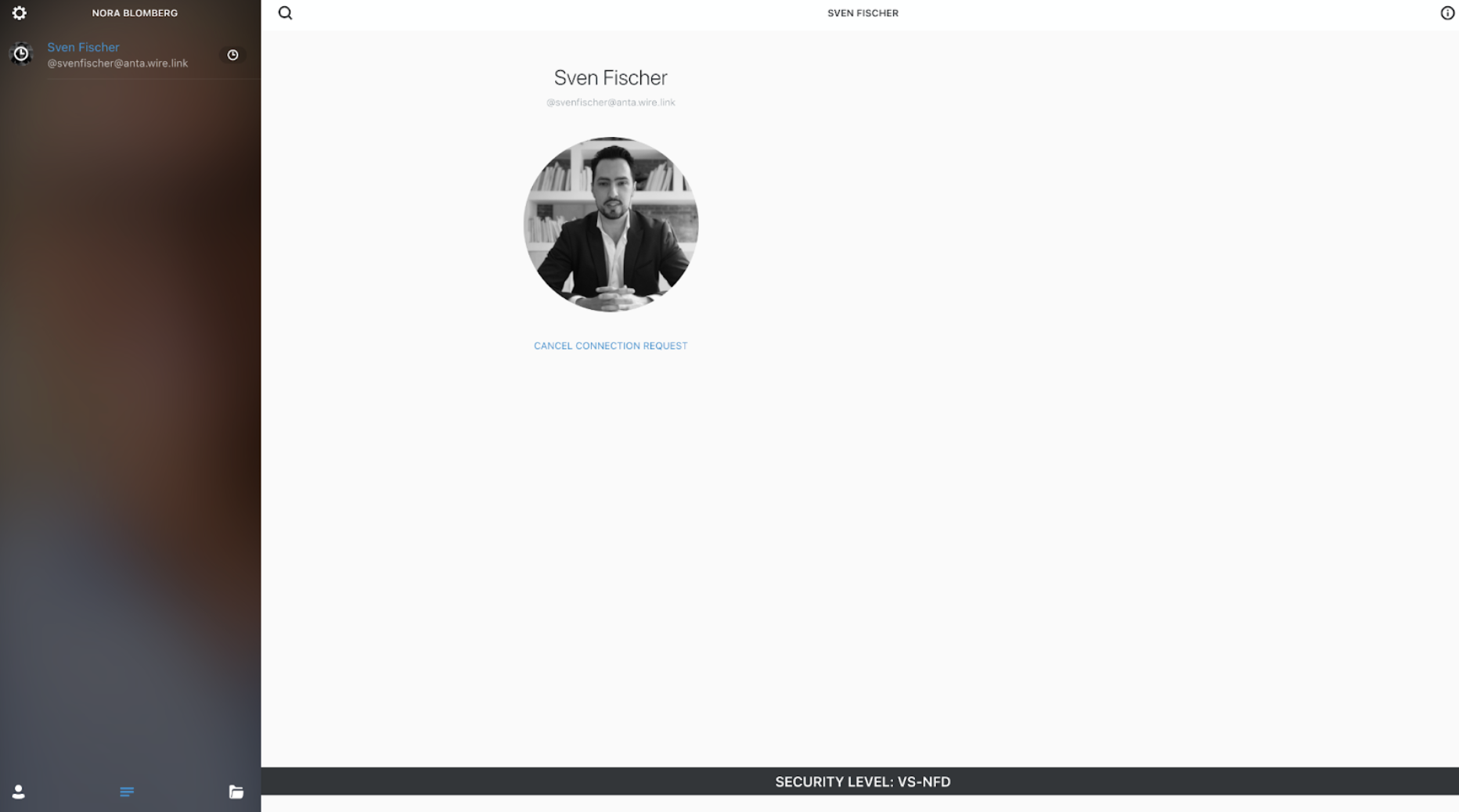 All contact requests are displayed in the left navigation, including requests from Federation users.
Click on the user to view the details of the contact request: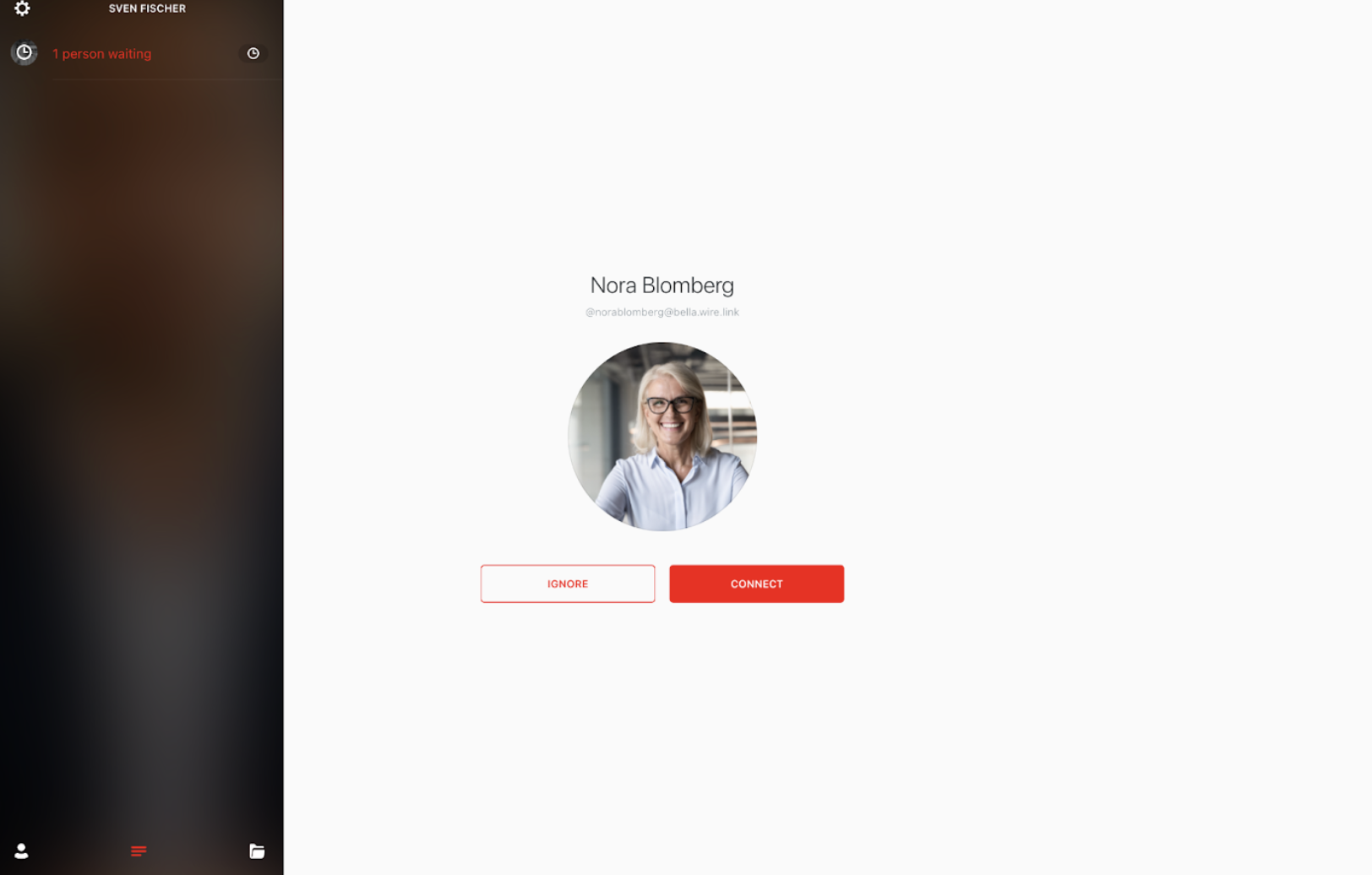 If you accept the request by clicking CONNECT, you can send messages and make calls.