If your organization uses Wire´s federation it is important to know how to find people from different backends.
Click people in the conversation list to display the search box and enter the username: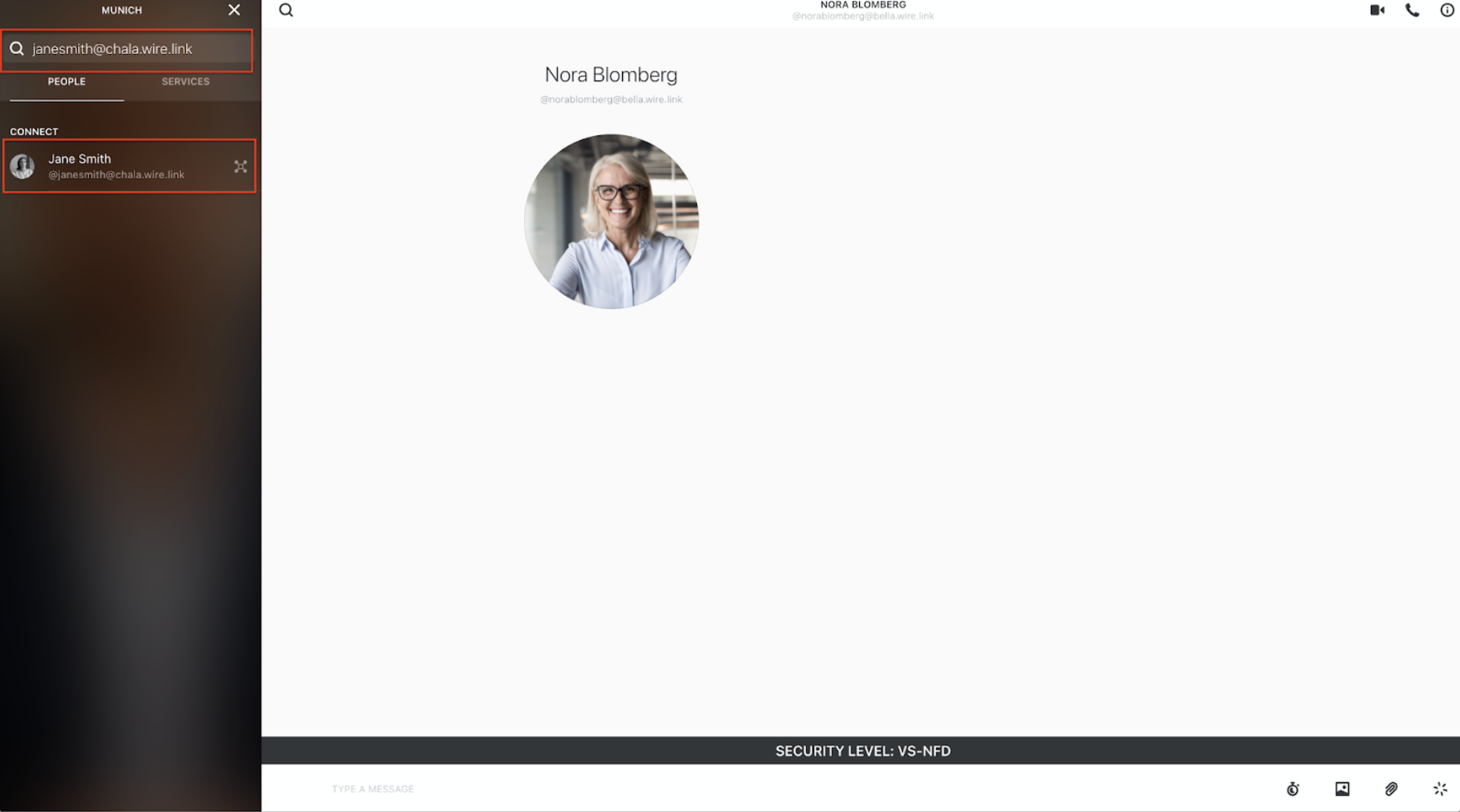 In the federated environment, the federation icon

is displayed. This is visible to users who belong to other backends. The federated users in your contacts and groups can be recognized by this icon.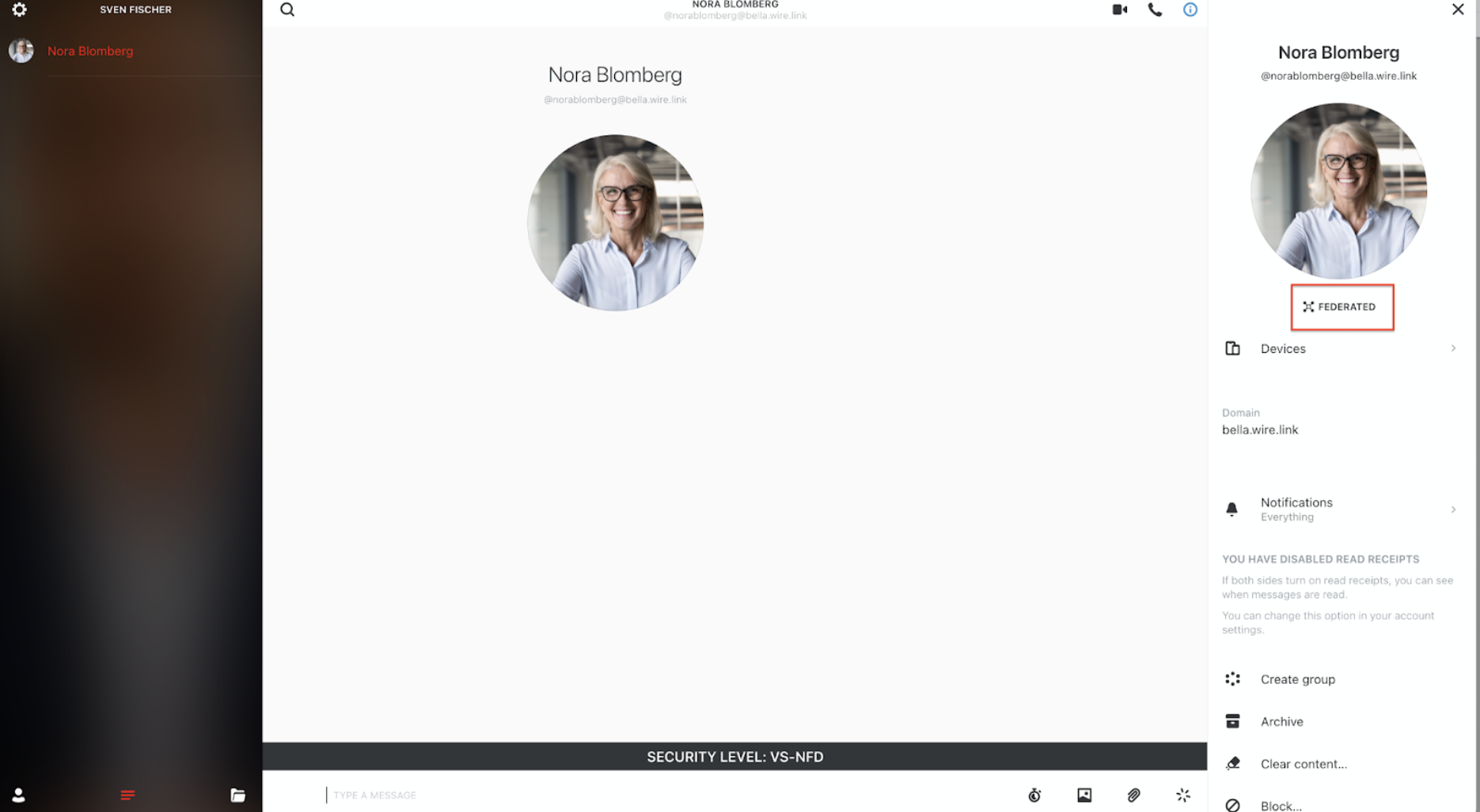 Users on federation backends do not appear in the free text search and thus cannot be found by others without knowing their entire username, including the domain.
For example, janesmith cannot be searched by other backends without knowing the user's domain @janesmith@chala.wire.link.