On desktop (MacOS and Windows):
Please check your System Preferences.
On Wire for web:
On Google Chrome, Mozilla Firefox and Opera, the first time you make a call, you will be asked for permission to allow access to your microphone:
If you have previously denied access, you can update those settings:
On Google Chrome: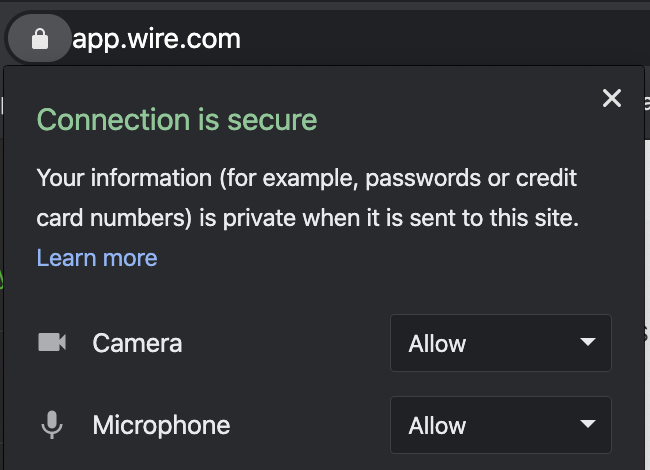 Click the lock symbol.
Select Allow.
On Mozilla Firefox: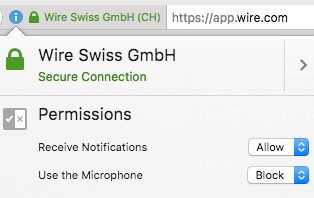 Click the lock symbol.
In the Permissions section > Use the Microphone, choose between 'Always ask' or 'Allow'.
On Opera:
From the menu bar, select Preferences > Websites.
In the Microphone section, check if the option 'Ask me when a site requires access to my microphone' is chosen.
Click 'Manage exceptions'. If app.wire.com is set to 'Block', click the x to remove the entry.
On mobile devices:
On iOS, microphone access is managed under Settings > Privacy > Microphone, where you can turn the microphone for Wire on or off.
On Android, microphone access is enabled during app installation.