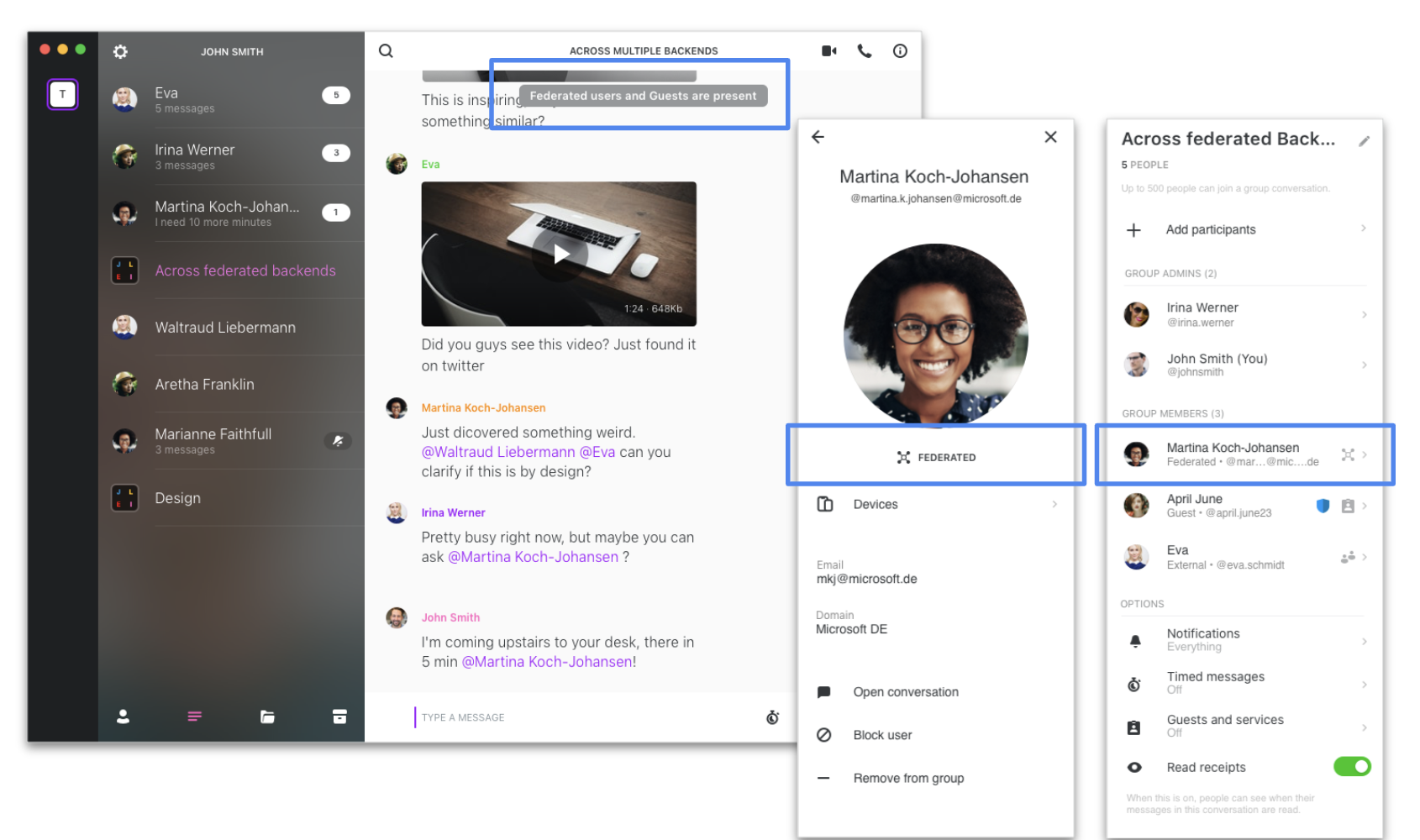 Collaborate across classified networks and clearance levels
Implementing Wire into on-premises networks creates a new "island" of Wire users specific to that implementation. The "island approach" offers privacy and security benefits - but large organizations may want separate installations that are ultimately connected and allow users to collaborate across the "islands".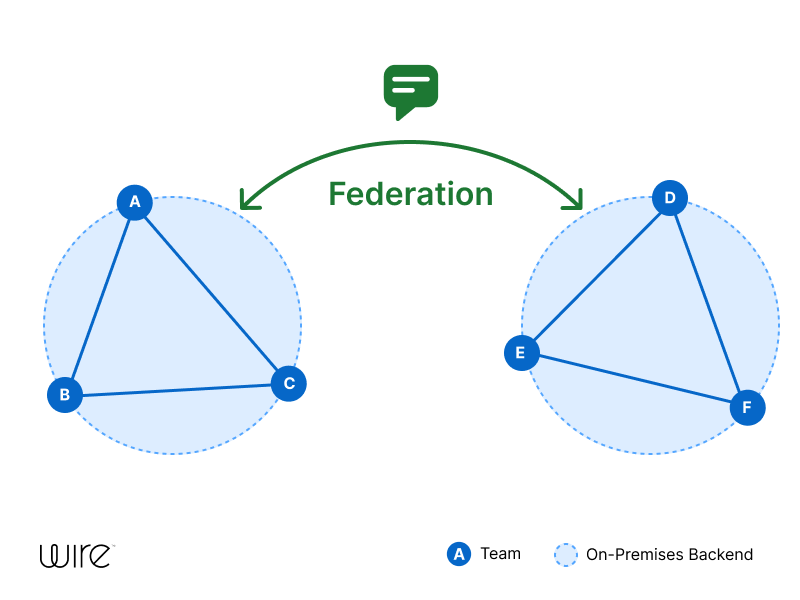 When a department in an organization deploys a communications platform, it needs to be connected to the platforms of other components in the same company or in other organizations. For example, one department in an organization may have its intranet for internal communications, but different departments need the ability to communicate across organizational boundaries while remaining secure. Federation is an add-on product that enables secure collaboration across different Wire backends.
The current implementation of a federation is limited to private-to-private backend configurations:
Backend administrators can specify which other trusted backends they want to federate with via a permission list. 
If you are interested in the implementation please contact our sales team via sales@wire.com, and they will be happy to help you to guide you through the process.
For technical information on how to set up federation, please read this article.