Increasing text size makes it easier to read and understand.
On desktop (macOS, Windows, or on Wire for web)
You can adjust the text size in your Wire settings:
1. Go to settings: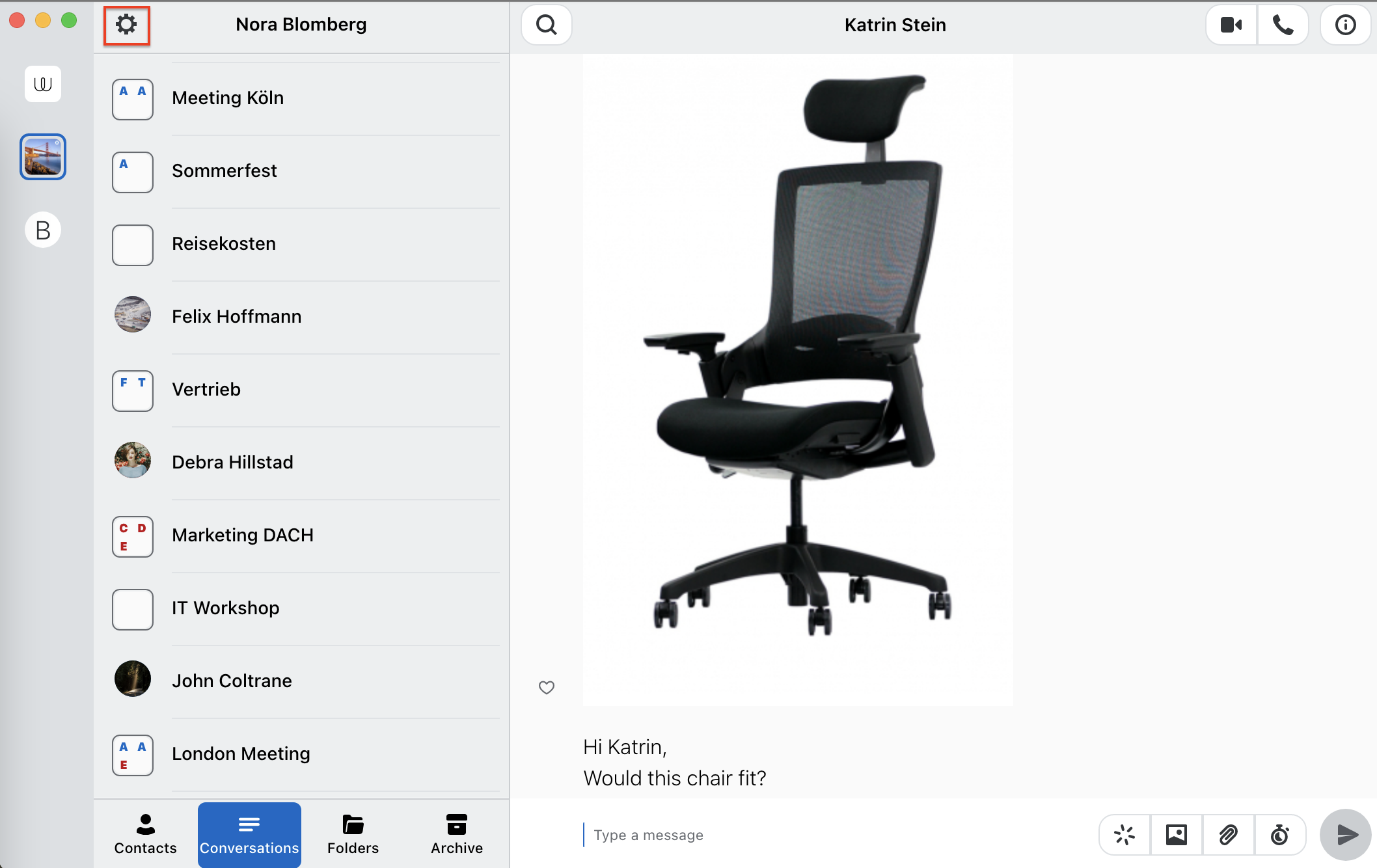 2. Select Options: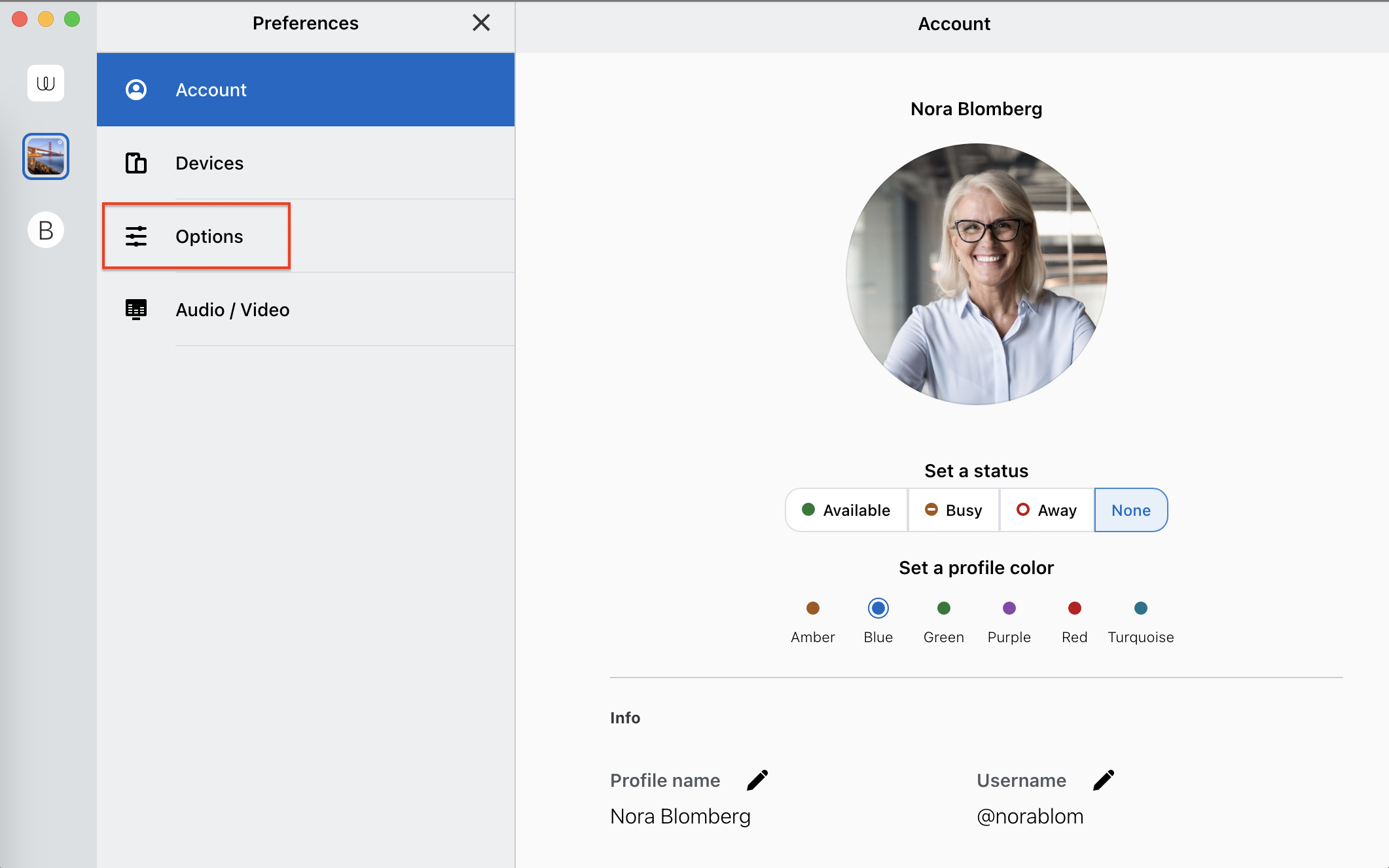 3. Adjust the text size using the font size slider:

This feature is only available on desktop for now – mobile devices will follow soon.

On mobile
Customize your text size in your device settings and Wire will adjust to your preference.