If you have calling issues, please send us a calling debug report to look into it.
To get even more details of the situation and support solving the issue, it would be helpful for our support team if you could use our test tool in addition.
The tool checks the TURN servers, the servers used when making audio and video calls and whether any problems exist related to:
connecting from your device to these servers
network bandwidth with respect to establishing connections
Please do the following: 
1. Open the network test tool.
2. Enter your Wire account credentials: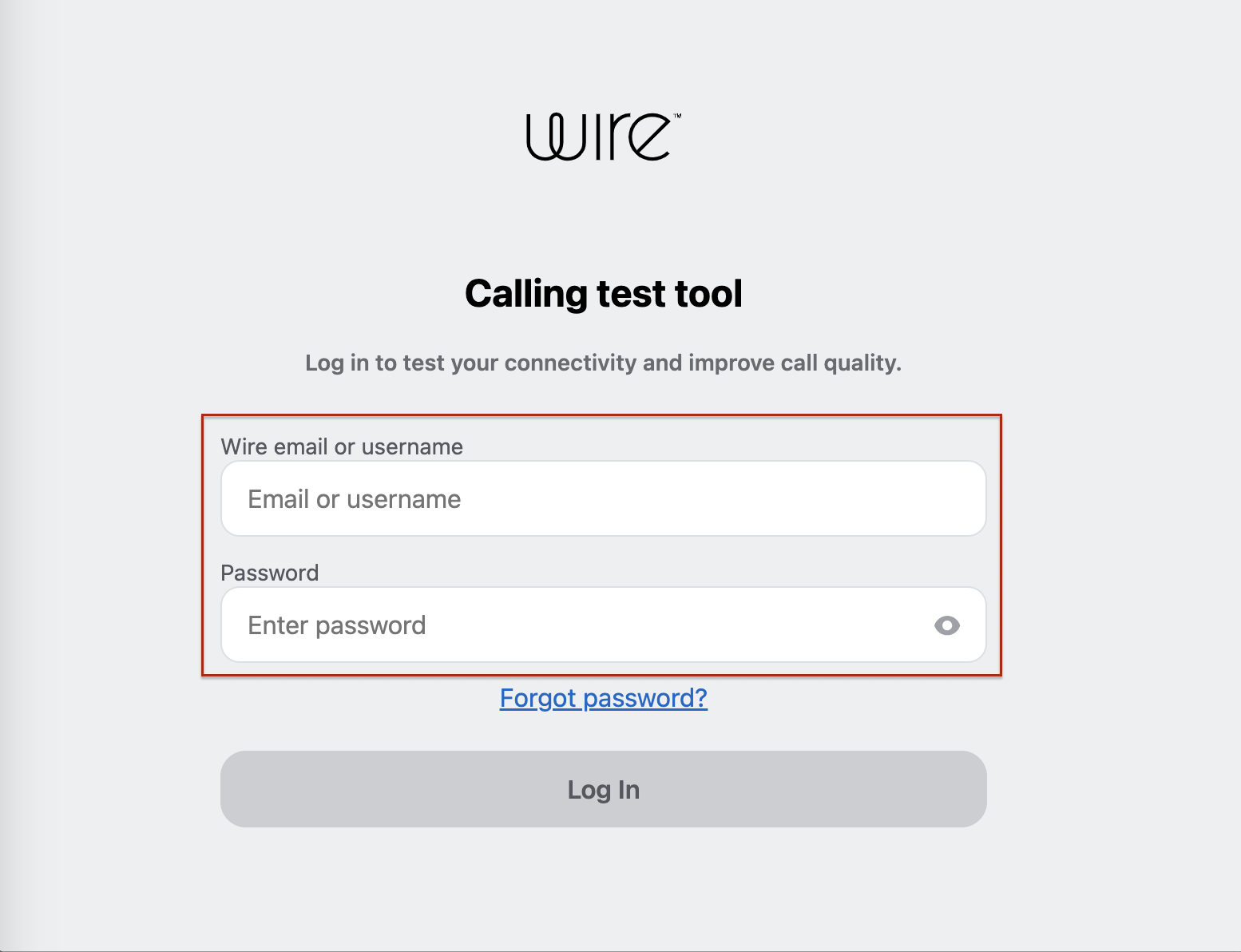 3. Select the checkmark to confirm I understand that the report contains sensitive data like IP addresses: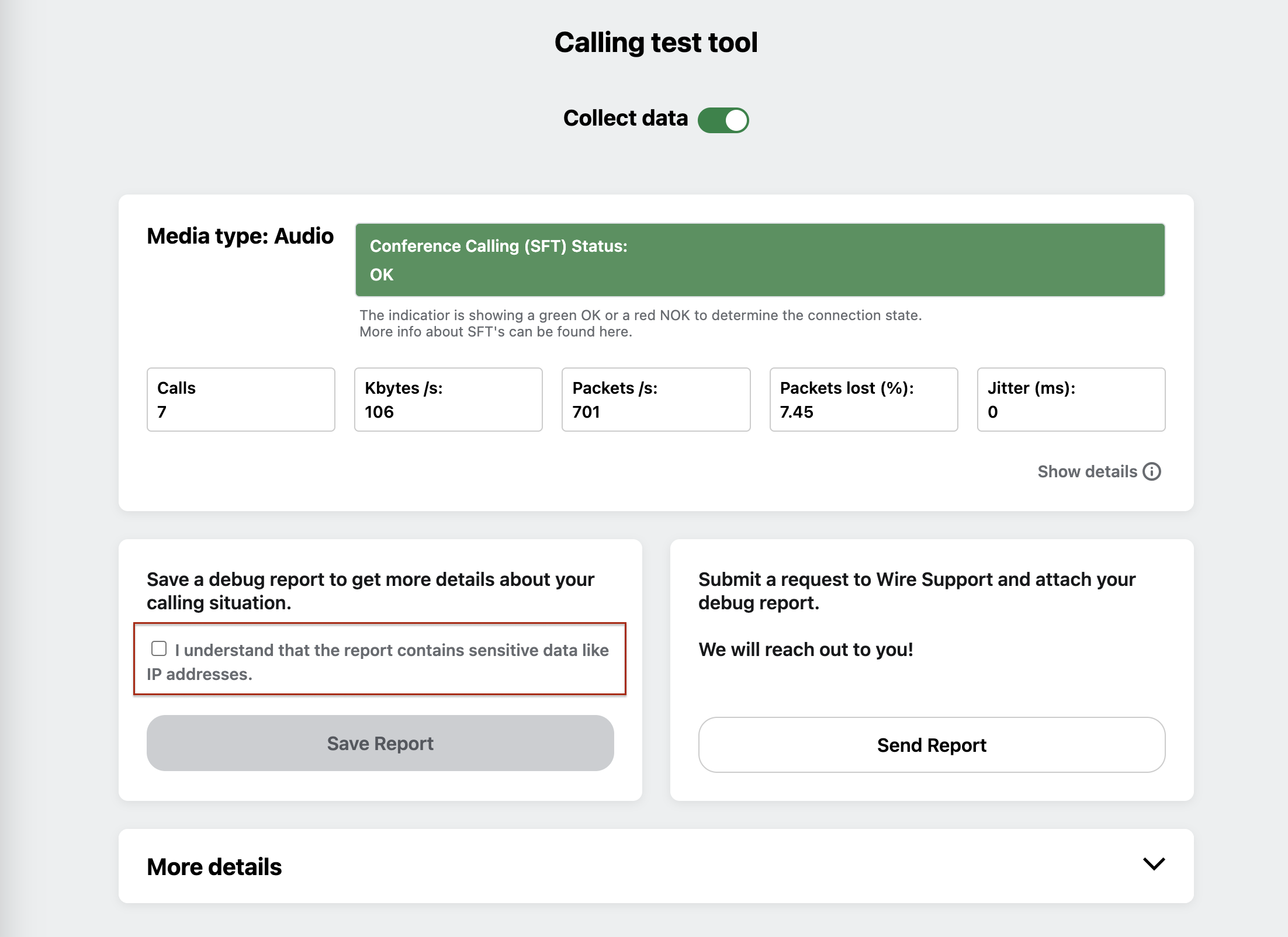 4. Select Save Report: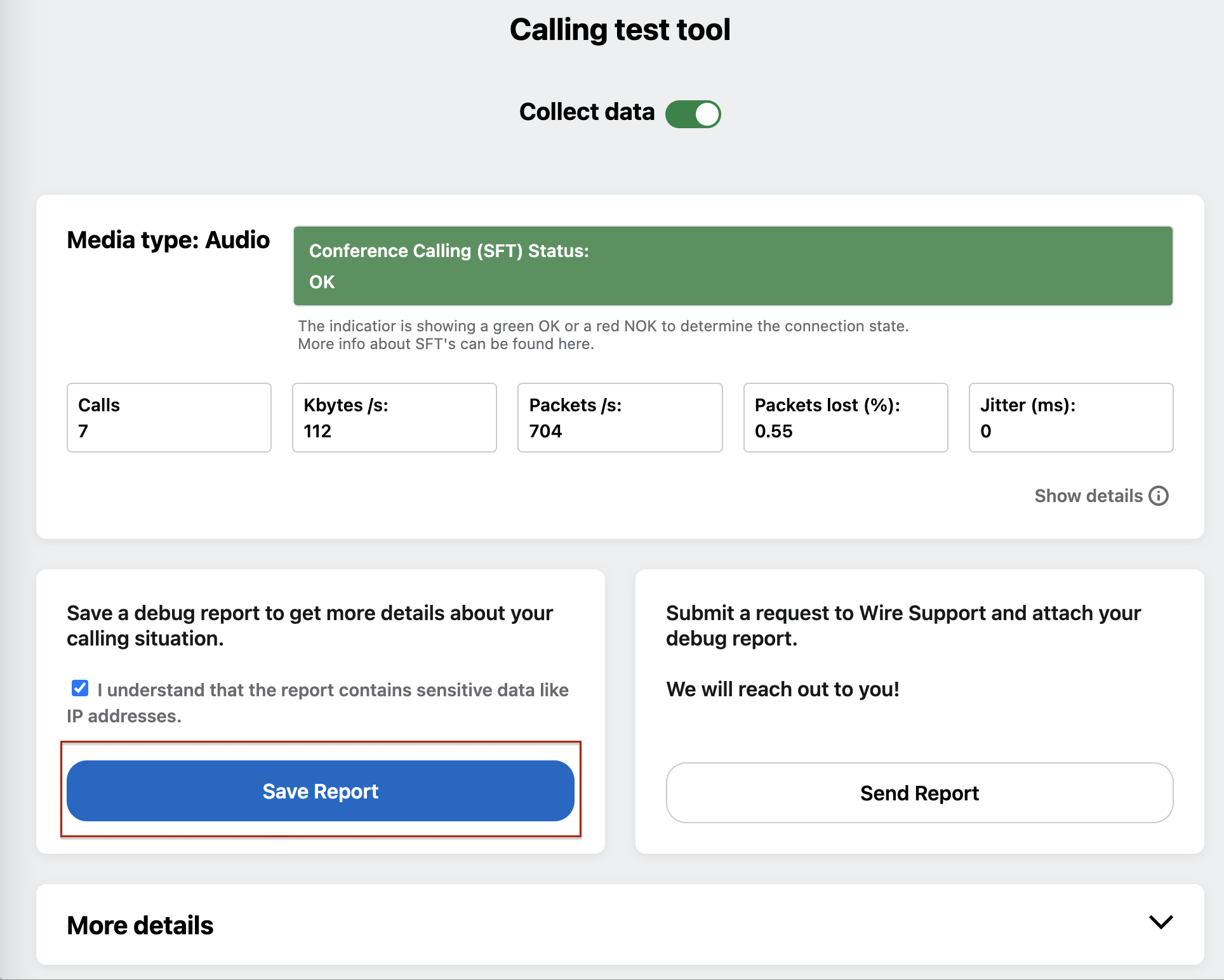 5. Select Send Report: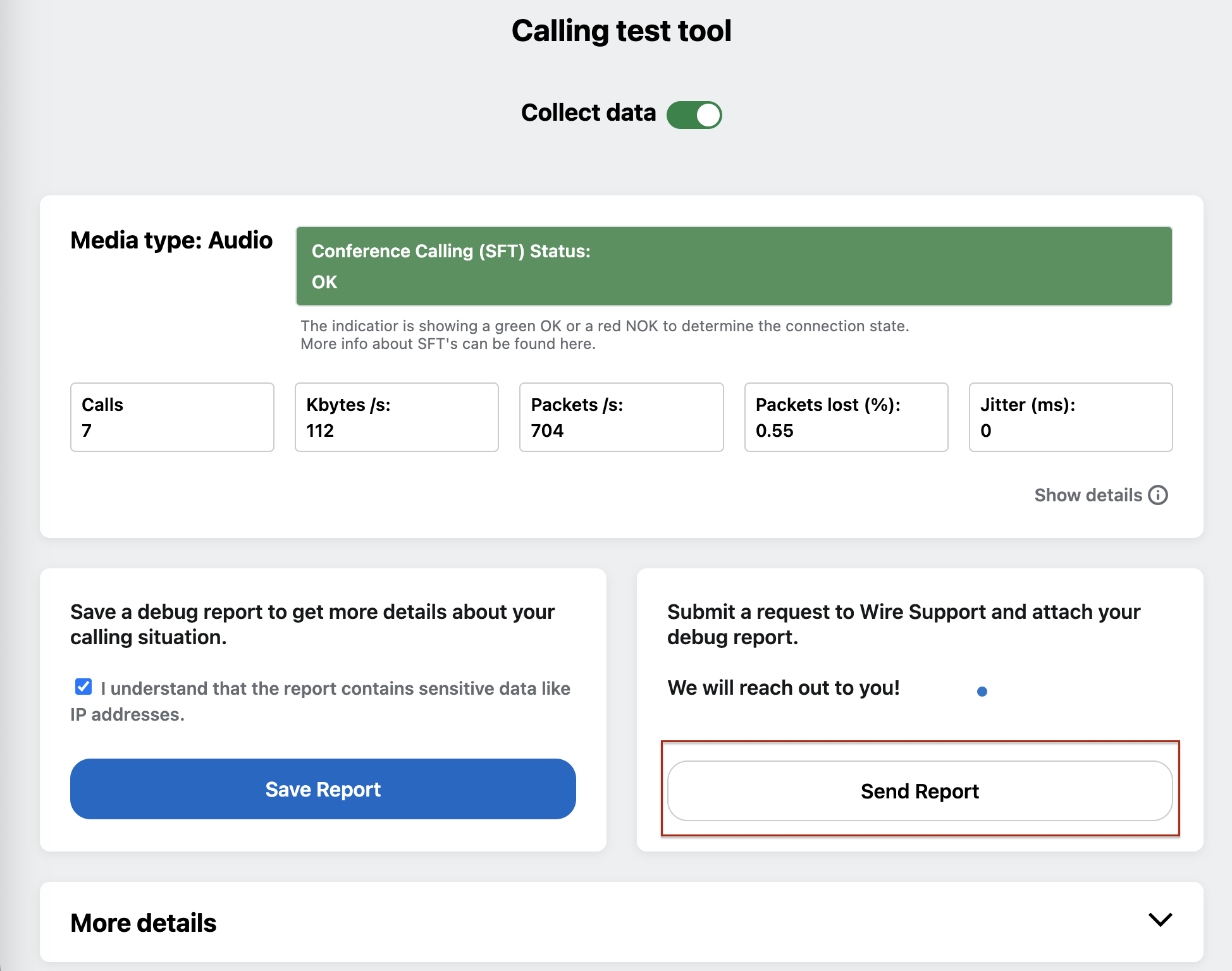 6. Submit a request to our Support team and attach your debug report.
Find more information about the tool: